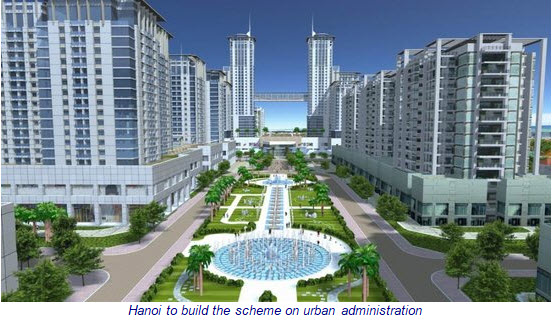 Making conclusion at the session, Secretary of the Municipal Party Committee Hoang Trung Hai said that after traditional New Year festival 2018, the Party Committee asked levels, sectors, officials, Party members, public servants and people to strictly perform their duties and made many remarkable achievements, contributing to successfully completing missions in 2018.
In addition to positive changes of the Party building, the Party Committee made plans on reviewing its mid-term session, ten years of implementing Resolution No. 15 of the National Assembly on expanding Hanoi's administrative boundary and issued key scientific research programs, etc.
Over the past time, the capital city has made greater gains in fields of administrative reform, urban construction and planning, social welfare, political security and social order, etc.
However, the Secretary also pointed out a number of difficulties and shortcomings which need removing in the coming time.
In terms of key missions in the second quarter and last months of the year, he requested Party Committees, authorities at all levels to strictly carry out the year of improving the effectiveness and efficiency of the political system in association with Resolution 39 and the Resolution of the 12th Party Central Committee's 6th plenum on streamlining apparatus, improving the quality of public servants.
He asked the city to focus on building and completing the pilot scheme on urban administration in Hanoi and report to the Politburo in the fourth quarter; reviewing ten years of expanding Hanoi's administrative boundary.
He also requested the Municipal Party Standing Commission to enhance measures to remove shortcomings and weaknesses; adjust and supplement working regulations; enhance inspection and urge the implementation; and timely handle violation cases.
Regarding to implementing key missions and solutions for the socio-economic development, Secretary Hoang Trung Hai asked the Party Official Section of the Municipal People's Committee to improve working style to improve the effectiveness and efficiency of authorities at all levels; promote administrative reform more comprehensively; tighten administrative discipline; boost the application of information technology in management and operation; improve investment and business environment; promote startups and investment attraction.
He noted that all levels, sectors should remove difficulties and entanglements; drastically implement solutions to accelerate 55 key projects and works for the 2015-2020 period; improve the efficiency and quality of the state management in fields of planning, land, construction order, urban order, environmental protection; speeding up the granting of land use certificates for organizations and clean water supply projects in the area.
He emphasized that the city must pay attention to improving the quality of socio-cultural sectors; strengthening communication on two codes of conduct; increasing the quality of people's cultural and spiritual life; dealing with complaints and denunciations; enhancing dialogues and carrying out democracy rules; promoting national security and defence; maintaining political security and social order; improving the efficiency of fire prevention and control; monitoring and protecting dyke systems to prevent floods in Hanoi.