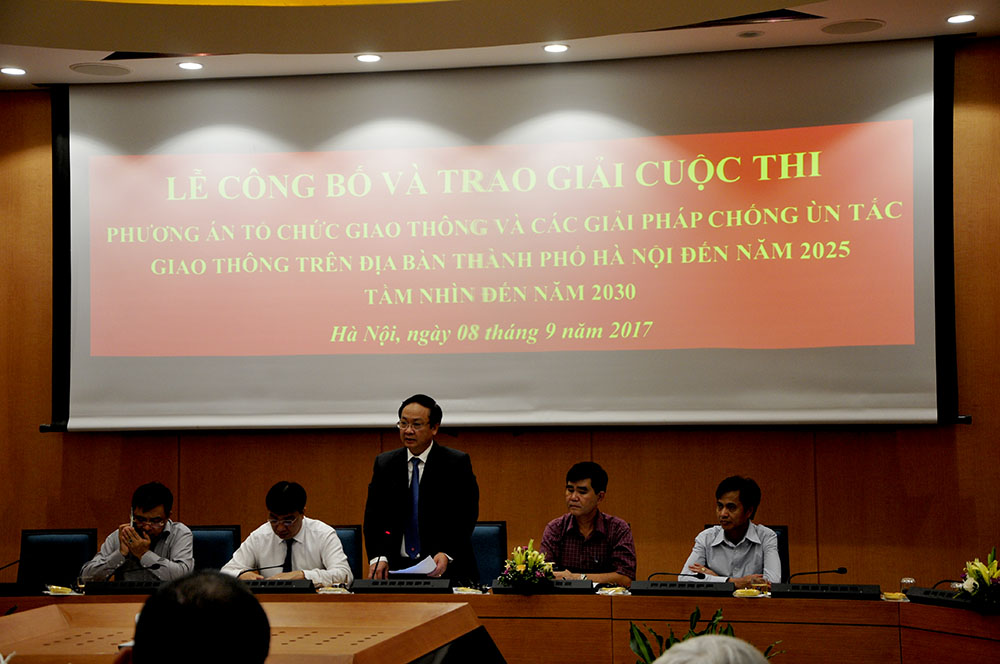 The plan of the partnership which consisted of Vietnam Institute for Urban and Rural Planning (VIUP)- the Nikken Sekkei Civil Engineering Ltd. (NSC) and Nikken Sekkei Research Institute (NSRI) was highly appreciated by expression of the contents requested by the contest from analysys of current conditions, foreign experiences to the solutions and implementation schedules.
The partnership was awarded the second prize worth USD100,000 (the only prize in the contest). The five finalists received USD25,000 each.
The winner offered seven solutions to deal with congestion.
Firstly, traffic network must be developed along with urban expansion.
Secondly, the traffic network should also be renovated and adjusted to east congestion spots.
Thirdly, public transportation development is a must, especially rapid bus transit and urban railway systems.
Simultaneously, there should be solution to encourage citizens to use more public transport.
The proposed fifth solution is to have strict management and regulations to deal with violators and to prevent congestion.
Next, Hanoi should follow a transit-oriented development model, a type of urban development that maximises the amount of residential, business and entertainment locations within walking distance of public transport.
Finally, the authorities must have short-term and long-term plans to link and effectively implement the proposed solutions.
Earlier, in January 2017, Hanoi city launched the contest to seek solutions from the public to deal with its traffic congestion to 2025, vision to 2030.