IN THE PERIOD 1956 - 1964:
Urban Bureau (1956); Urban & Rural Agency (7/1958) and Department of standard design (1963)
The war of resistance against the French colonialists was carried out successfully; Vietnam's revolution has shifted to a new stage: the North entered a period of transition to socialism; the South continues people's democratic revolution. People in the North started to build, restore and develop the country. One of the first important tasks in this phase is to build and develop heavy industry.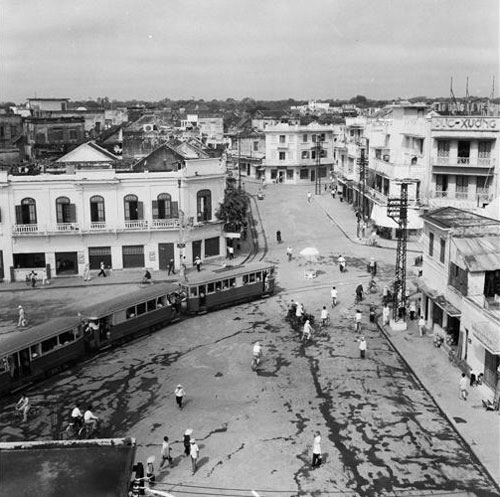 Construction planning works
Urbanization development with the establishment of industrial zones such as Thai Nguyen Iron and Steel, Viet Tri Light Industry and Bac Giang chemical industry, Industrial zones like Thuong Dinh, Minh Khai in Hanoi, Cua Cam in Hai Phong, coal and thermal power in Quang Ninh, Cam Duong Apatite in Lao Cai.
From 1960 to 1964, the urbanization development was expanded horizontally with strategic trend was to build a medium and small urban network in the territory of the whole country. Planning works of the Institute then went into the fields as follows:
Design, improvement, construction development, rehabilitation of urban and rural residential areas of the entire northern region
The establishment of urban planning projects was initially formed by the process of the Soviet Union. The Hanoi capital Plan was formulated with the assistance of Soviet experts. Chinese experts helped to make the plan for two industrial cities Thai Nguyen and Viet Tri. Poland experts assisted in formulating the Hai Phong city plan, etc…
Theoretical research on Kim Lien neighborhood unit had three levels and organized by hierarchy, forms of self-contained apartments were introduced to Vietnam since that time. The public facilities such as nursery-kindergarten, schools, hospitals, clubs, water plants, etc... have been developed. Form of prefabricated houses made by panel was applied in apparel with the assistance of North Korean experts.
The initial design study for the ideas of territorial development and urban importance in our country was conducted such as Hanoi, Hai Phong, Nam Dinh, Hai Duong, Thai Binh, Vinh, Hon Gai and Cam Pha , Thai Nguyen, Viet Tri, etc…
The apartment buildings with typical flats were built and distributed to employees to gradually remove inequity between the rich and the poor. In general, the tasks of the Institute almost followed the Soviet's planning process, because the Institute had not experiences and not fully aware of urbanization and urban development.
Research on ideas for the construction of important works such as Parliament House, House on stilt of Uncle Ho, samples of apartments, etc…
From August 1964, the north was attacked, the Institute must be evacuated to the countryside. A small part of officers of the Institute have been assigned to conduct experimental researches on rural planning. The remaining ones were assigned to prepare plans to wait for an opportunity when peace was restored in some big cities like Hanoi, Vinh, Nam Dinh, Hai Phong, Viet Tri, Thai Nguyen, etc…
With the assistance of the Soviet Union, China, etc ..., works done by the Institute in this period laid a solid foundation and contributed to the construction works of the country in the future.
IN THE PERIOD 1965-1975:
(Institute of city planning (10/1966) – Department of standards design (1963).
In this period, in addition to research works were synchronized with the USSR, the Institute also draws experiences and further research three models to be disseminated.
Model of the provincial region plan was formulated by Bulgaria expert's team, especially the analysis of changes in each stage of moving forward the large production from networks of rural residential areas and the emergence of agricultural urban areas in the rural areas.
The construction plan model of the GDR expert's team solving specific problems met the immediate urgent needs (especially housing for the people who return from the evacuation) on a basis for determining a reasonable residential area in the urban area.
Model of sustainable environmental protection in tourism development and exploitation plan, ecological preservation and protection of the environment and landscape of Ha Long in harmony with the development of economic sectors (industry, agriculture and forestry , aquatic farming and seafood processing, port development and exploitation of building materials, etc ...) of the Hungarian experts team.
With the enthusiastic assistance of foreign expert teams, the practical knowledge and theory of the staffs was expanded and made much progress. In this period the Institute has conducted the below researches:
Developed Hanoi capital in the direction of the north Red River, continued to perform additional amendment for Hanoi capital plan, involved in providing the design options for Ho Chi Minh mausoleum especially the Ba Dinh Square and the surrounding areas of Ho Chi Minh mausoleum.
In association with the foreign consultants involved in formulating plans of Hai Phong city, Vinh city, Quang Trung neighborhood units in Vinh city, Nam Dinh city, Phu Ly town, the city of Hon Gai - Bai Chay, the city of Thai Binh and Bac Giang.
The rural plans have never been developed as in the period. There were two rural areas that were planned in Dao Vien - Khoai Chau - Hai Hung and Yen So in the suburbs of Hanoi capital, as well as the key district plans such as: Quynh Luu, Vu Thu, Nam Ninh, Dong Hung, etc ... Some specific experiences were drawn initially.
FROM 1976 TO 1985:
(Institute of Urban and Rural Construction (4/1975); Institute of Urban and Rural Construction Planning (11/1978); Institute of General Construction Planning (4/1979)
Construction Planning.
When the country was reunified, the building of socialism was done on a national scale. Two completely different urban systems faced us at the two parts of Vietnam and devastation of the war. There was a serious shortage of basic public facilities such as nursery, kindergarten, school, hospital, amusement park. In the heart of Ho Chi Minh City, a lot of slums along canals and in the alleys, which requires the great number of urban areas to be renovated and embellished.
For the first time, researches on strategic urbanization orientation were conducted for the whole country during the peace time with a crippled economy and the wounds overlapped heavily from the war.
IN THE RENOVATION PERIOD 1986 - 1995:
Institute of General construction planning; Institute for Urban - Rural Planning (3/1990)
The works of construction planning:
Entering a period of renovation, planning researches suffered from big impacts from the policy of the Party and State. Many new phenomena impacted on urban areas, which required planning researches to be renovated to have satisfactory, practical and feasible solutions. Status of the population explosion, lack of housing, "changed into city" of small housing section, façades repair, opening shops everywhere, traffic congestion, development of real estate market, etc ... with the formation of concentrated industrial zones and foreign investment projects uninterruptedly rushed the urban planners to find solutions.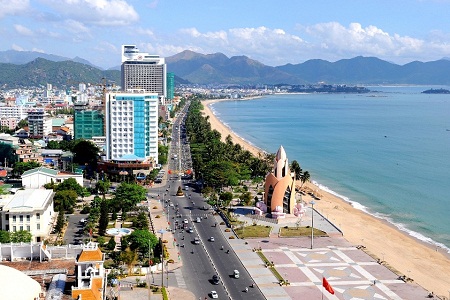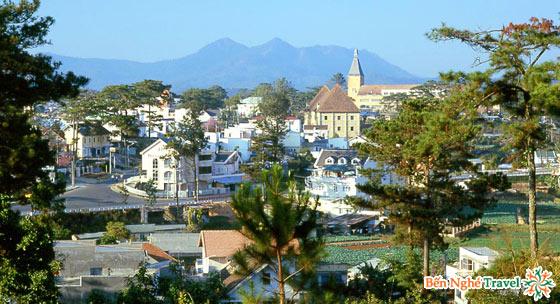 So, the planning contents and methods were further renovated to meet with the mechanism of socialist-oriented market: exploitation and effective management of land fund, landscape and architecture space, infrastructure structure and urban environment, showing detailed plans as Ba Dinh political center, Hoan Kiem Lake (Hanoi), the concentrated industrial zones development plan for the whole country and three key economic areas, facts of site planning for industrial oil refinery zone no1 at Dung Quat (Quang Ngai), the construction planning of concentrated industrial zones at Cai Lan (Quang Ninh), Hoa Khanh (Da Nang), Chan May (Thua Thien - Hue), My Xuan (Ba Ria - Vung Tau) and Vung Ang (Ha Tinh), Viet Tri (Vinh Phu), Xuan Mai - Hoa Lac (Ha Tay), etc ...
To promote the communes planning with hundreds of communes had master plans and infrastructure facilities and hundreds of projects of building roads, schools, markets... in rural areas.
The topographical and geological surveys for planning purposes conducted by the Institute responded promptly to the planning researches.
Involving in scientific research programs at the State and sectoral level such as programs of urbanization, urban development strategies, development of rural infrastructure, urban population dynamics, urban sociology, urban transport, etc ... the findings were accepted by the State Council with quite and excellent assessment.
Iinternational cooperation was developed and extended and international organizations were the major sponsors such as UNDP, UNFPA, UNCDF, ADB, CIDA and DANIDA, etc
Participating in teaching and training at the University of Technology, University of Architecture, University of Civil Engineering and Hanoi National University and providing guidance for postgraduate and master students, students and one of the jury members at the final exams. Receiving a large proportion of students from the Faculty of Architecture and Planning Faculty of the mentioned universities to practice and do graduation thesis. During this time, 12 training courses were organized: professional skills, knowledge and qualification of 350 staffs that do researches on urban environment planning of the localities in the entire country were improved.
In addition, the Institute cooperated with several universities in the world to exchange researches on urban development planning of Australia, America, France, AIT (Thailand) and the Netherlands. In this period, 17 staffs were sent for postgraduate and master training in Thailand, the Netherlands, Germany, America and Australia, etc... 50 participants paid tour visits and site surveys in most of countries in the Southeast Asia, 45 participants attended conferences and international workshop such as the Habitat Summit in New York and Turkey.
A part from the planning researches, the Institute has encouraged all staffs to actively participate in the competition and achieve the grand prizes at national and international level such as Thap Muoi floating village plan (in France) Future MINCK neighborhood unit (old Soviet Union), flower village (Bulgaria), Vietnamese ethnic cultural village (Ministry of Culture and Information), etc ...
IN THE PERIOD FROM 1996 TO 2007:
The Institute of Urban and Rural Planning
Construction planning works:
Continuously conducted researches on amending urban plans of the following cities: Hanoi, Ho Chi Minh, Hai Phong, Da Nang, Hue, Can Tho, Ha Long, Nha Trang, Vung Tau, etc ... At the same time, new city plans and provincial town that were separated from provinces were studies such as Van Tuong - Dung Quat, Chu Lai - Ky Ha, Bac Ninh, Hung Yen and Gia Nghia.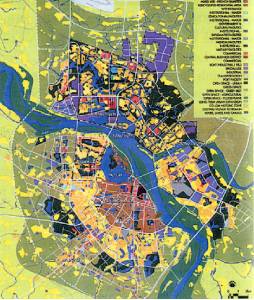 In 2000-2001, the Institute were assigned to formulate the general construction planning orientation along the Ho Chi Minh road and conduct researches and make plans and projects of important urban development such as Hung Thang urban area (Ha Long - Quang Ninh), Ca Mau gas-electricity-nitrogen industrial zone, Liang Bian resort (Da Lat City - Lam Dong), My Dinh National sports complex (Hanoi), Lang - Hoa Lac route, the national University, etc ...
Initially conducted extensive researches on key regional and territorial plans such as Hanoi Capital Region, the Central Highlands, the coastal region, HoChiMinh City Region, Central part, the northern border, the Mekong River Delta, etc ...
The Institute has also selected sites for construction of industrial zones like Ca Mau gas-electricity-nitrogen industrial zone and many other industrial zones and prepared construction plans for the refinery – petrochemical complex, high-tech park together with small and medium industrial zones such as Bim Son, Nghi Son, Le Mon, Dung Quat industrial zone; Hoa Lac hi-tech park; Pho Noi industrial Zone - Hung Yen Hoa Binh - Kon Tum; Vung Ang industrial Zone - Ha Tinh.
Conducted some case studies of urban design in Ha Long - Quang Ninh, Da Lat City - Lam Dong and some other cities.
In addition, many technical infrastructure plans were made such as: The power supply system project for Quy Nhon city, the drainage plan for Nha Trang city, Sam Son, Kon Tum; the water supply project along national road no.18, the Noi Bai International Airport; the transportation system development plan for the whole Quang Ninh province. Planning guidelines for building residential areas along the National road no.5, 10 and 18.
Rural planning works: The Institute has involved in formulating master plans and infrastructure development plan for 127 communes under 43 provinces; 168 infrastructure construction projects (roads, schools, markets , medical units, etc ...) for local authorities in the entire country; the pilot projects were implemented at 12 communes and more than 40 infrastructure projects were done in many localities throughout the country.
The Institute has successfully implemented international projects VIE 86/020 (Rural infrastructure development plan), VIE/88/PO2 (researched on population, employment and urbanization), VIE/96 /0049 (planning management capacity building in), VIE 93/034 (Master plan for the Red river Delta) ... along with the appropriate technologies transfer of rural roads, water supply, schools construction, medical units for some pilot communes such as Dai Ang (Thanh Tri - Ha Noi), Hy Cuong (Vinh Phuc) and 5 pilot construction projects; the rural infrastructure construction project that based on community; the project of population stabilization at Da river hydropower reservoir (Hoa Binh); completed the rural water supply and environmental sanitation strategy funded by Denmark (DANIDA), etc ... The Institute has coordinated and implemented several joint cooperation projects such as IDRC project 92-1303; Urban Environmental Planning Project sponsored by EC and Project RETA 6121 of the Mekong sub-region linkage, etc...
The Institute had relations and partnerships with many governmental organizations, NGOs in the field of construction planning and environmental protection such as the Region Research Center, JICA - Japan, Australia National University, Research Institute for construction economics of Japan and Korea Institute of Human Settlement, Kyunghee University – Republic of Korea, the Ile de France regional planning Agency - the French Republic; The Institute is a member of Asian urban management program and the world planning organization.
Scientific researches:
Scientific researches were conducted at ministerial, sectoral and national levels, to promote researches in the manner of macro direction. The Institute carried out 02 state-level scientific research programs 28A and 28.01 and 70 scientific research projects (including State-level 3 projects, 16 ministerial-level projects, 18 State and ministerial-level projects, 33 projects at Institute level) and many other projects with an aim to detailing the above strategic researches. Finally, they have been approved by the State and could be applied in the construction planning on a national scale.
Strategic research on urban development; research on construction plan for residential and resettlement areas along the expanded national road, hydropower reservoir area; environmental pollution situation of urban; exploitation and protection of water space in the urban planning and management; green space and urban environment improvement and protection, models of urban planning in the direction of socialization; Guidelines on Environmental Impacts Assessment of planning projects; urban design; some new planning methods to improve the quality of plans etc, ...
Initially applied modern technologies, especially information technology tends to the advanced and world class level such as remote sensing, geographic information systems (GIS), architectural space research (AutoCAD, 3D), the software programs on combination treatment, data correction, software of technical infrastructure for transportation, water supply and power supply, etc ...
In 2002, the Institute proposed to establish the construction planning Journal. It was licensed in August 2002. This is the organ of the construction industry under the control and management of the Institute. It was published and released nationwide. The first edition launched in public in January 2003. This Journal serves as a scientific forum of the professional circle and a handbook disseminates information and policies on construction planning and urban development to readers in Vietnam and oversea countries.
The Institute is an agency that initiated, formed and set up a network of organizations working in construction planning field from the central to local levels through the Urban and Rural Planning Forum at the first time in the summer in 2003. The symbol of the forum is a golden key that means the planning is the key to open every door for urban development.
In this period, the Institute involved in compiling important legislations such as the Law on Construction, the Decrees on construction planning, Environmental impact assessment in construction planning. It was noted that in the chapter II of the Law on Construction, the construction planning was first promulgated and came into force from 7-2004
From 2005 to late 2007, the Institute continued to compile the Decree 132 on urban decentralization and classification, the Decree guiding the implementation of Law on Construction, the Decree improved the contents of urban planning design and participation in amending, drafting decisions, circulars relating to the urban development. Especially during this time, the Institute has participated actively in drafting the Law on construction planning
Many regional plans were prepared such as Nam Thanh construction plan- North Nghe An; the Central Highlands region plan, Economic development master plan for the north central part, for districts in An Giang, Tien Giang, Dong Nai, urban development orientation plan for the central coastal region, Central Highlands, the South East, socio-economic development master plan of four northeastern provinces; Construction plan to overcome flooding status in 8 central provinces (Quang Binh, Quang Tri and Thua Thien - Hue, Da Nang, Quang Nam, Quang Ngai, Binh Dinh and Phu Yen), Developed the master plan for urban development and rural residential areas for the provinces of Quang Tri, Dong Nai, Ninh Thuan, Khanh Hoa, Dak Lak, Lao Cai, Yen Bai, Son La, Dien Bien, Lai Chau, etc…
The Institute formulated plans for ecological zones and other typical areas such as Ba Vi National Park, Tam Dao resort, Ca Mau peninsula eco-tourism area, Ha Long eco-tourism area and Van Phong Bay eco-tourism, the conservation plans such as the conservation and exploitation plans of Hue ancient royal city, Halong bay natural heritage, Hoa Lu ancient capital, cultural tourism village of Vietnamese ethnic and the border gates plans, great attention has been paid to the plans for economic zones. Many plans have been approved by the Prime Minister such as: General construction plans for Lao Bao border gate, Bo Y - Ngoc Hoi - Kon Tum; Huu Nghi border gate, Dong Dang - Lang Son, Lao Cai, etc ... and other construction plans have been done during innovation period of the country.
The Institute prepared plans for urban networks and residential areas such as Bac Ninh, Lam Dong, Lao Cai, Ha Giang, etc...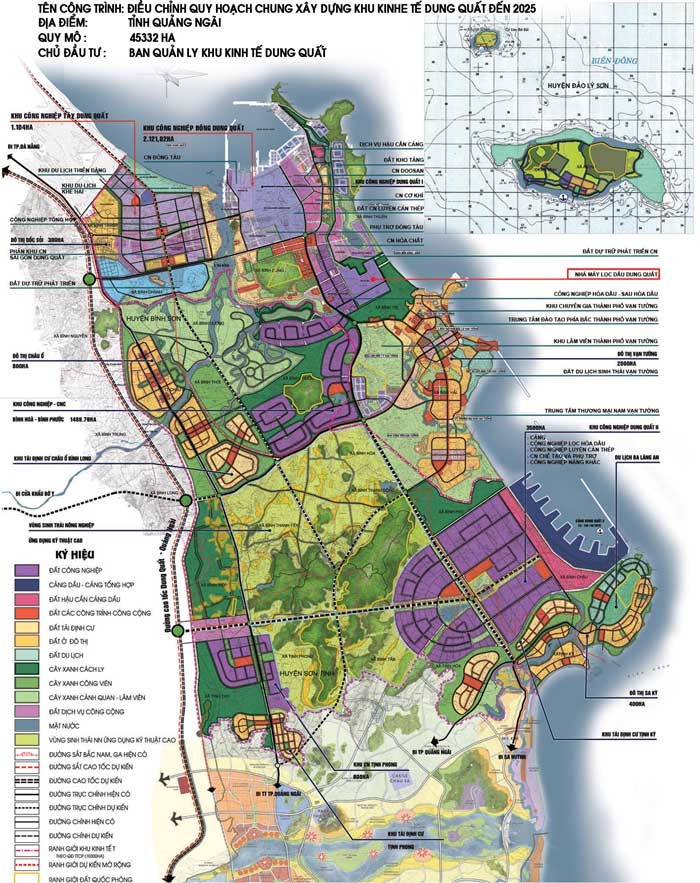 IN THE PERIOD FROM 2008 TO 2013:
Foundation of Vietnam Institute of Architecture, Urban and Rural Planning (VIAP)
According to the decision No 477/QĐ-BXD dated April 2, 2008 signed by Minister of Construction, Vietnam Institute of Architecture, Urban and Rural Planning (VIAP) was founded on the basis of mergence between Vietnam Institute of Urban and Rural Planning and Vietnam Institute of Architecture. This is a great event not only for the staffs of 2 institutes but also renovating guidance in organization work of MOC for two important fields of the country including architecture – urban and rural planning.
The establishment of Vietnam Institute of Architecture, Urban and Rural Planning aims to gather high quality force to meet the development reality of the country and to solve urgent issues of the society.
Involvement in the State management in the field of architecture and planning:
Participated in giving comments, compiling laws, decrees, circulars and other documents for the State management, regulations and standards, etc ... These significantly contributed to the renovation of process and procedures for architecture and construction planning formulation and management in Vietnam. Specifically, the Institute has participated in compiling the Law on Urban Planning; the decrees such as the decree guiding the implementation of the Law ob Urban Planning and the Decree 42/ND-CP of the Government on urban classification; the Decree on urban lighting; urban underground works; the management of urban trees.
Completed regulations on architecture - construction management and National Convention Center and Compiled Architecture Management Regulations for Lang - Hoa Lac highway.
Involved in compiling and giving comments for 03 Decrees (ND37/2010/ND-CP, ND38/2010/ND-CP, ND39/2010/ND-CP), 04 circulars (09/2010/TT-BXD , 10/2010/TT-BXD, 15/2010/TT-BXD, 99/2010/TT-BXD), standards, regulations, etc…
Participated in the compilation of circulars relating to formulation, appraisal and approval for rural construction planning; guidelines and issued model of urban planning and architecture management regulations, etc ...
Gave comments, compiled circulars and decrees relating to public housing, housing for low-income people, students and guidelines of strategic environmental impact assessment for urban planning; circular guiding appraisal and acceptance of the topographic maps for planning works.
Join the delimitation and demarcation of land Vietnam - China, and Vietnam-Cambodia, Vietnam - Laos. Participate in research and preparation of urban upgrading projects submitted to competent authorities for approval. Support some locals in training and guiding the implementation of decrees and circulars, the process of construction planning and management of urban planning.
Scientific research: VIAP has actively proposed plan and implemented programs of scientific research, namely:
Research new rural planning model project. Completed planning for 11 pilot communes following pilot program of building a new rural model in the period of accelerating modernization and industrialization.
- Implement programs that use energy and resources saving and efficiency in the field of architecture and construction planning; implement pilot projects to respond to global climate change, themes green architecture, architecture heritage conservation, subjects of standardization, typical design, projects and protocols with Russia, China, U.S. ...
- Develop design task of adjusting architecture development orientation, Vietnam urban landscape to 2025, vision to 2050.
- Systematic planning orientation project of colleges and universities in Ha Noi, Ho Chi Minh City area; the industrial zone and health systems in Hanoi capital.
- Planning project subjects have been accepted at ministry level: 06 subjects and projects (be evaluated fairly and excellent). Organize to accept at local level: 06 topics and projects. The number of projects, scientific research schemes is evaluated fairly and excellence with 70%.
Implement themes and architectural projects: 01 project of cooperation under the Protocol, 01 project at ministry level, 13 standard subjects, 04 economic services projects and 4 typical design project. As a result, accepted at ministry level: 05 subjects and projects (be evaluated fairly and excellent). Accepted at local level: 09 themes and projects (to be evaluated fairly and excellence)
Norms and standards, typical design:
- Prepare and submit to the Ministry of Construction issuing Regulations on rural construction planning, to serve the project of building a new rural experimental model at commune level, as directed by the Government. (TT No. 32/2009/TT-BXD on 09.10.2009) and standards for rural construction planning preparation as directed by Governmental Steering Committee (TT No. 31/2009/TT -BXD dated 10/9/20090); submit the Ministry for acceptance 08 standards.
- Submit 19 standards of works design and accept international standards ISO. Submit the Ministry for issuing 03 set of typical design in terms of housing for workers in industrial zone, the workplace at commune level applied to mountainous, flooded areas, home typical design for storming area; accept at ministerial level 07 typical design projects, 07 projects at local level.
Construction planning:
The Institute is assigned by Ministry of construction to plan to build important urban areas of the country, contributing to the State for management of regional and urban development. In three years, the Institute has set up hundreds of (300) planning projects throughout provinces of the country, including 25 projects funded by Ministry of Construction and submit 04 projects. 07 regional plans, 72 master plans for urban construction, 24 master plans on construction of economic zones, border economic zones, 45 detailed plans and 33 more features plans.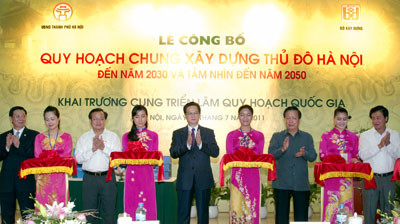 In particular, master plan for Hanoi up to 2030, Vision to 2050 has a particularly important meaning. Institute has closely guided throughout the process of preparing this project, completed as scheduled and quality assurance requirements. Project was approved by the Prime Minister on 07.26.2011. Architectural consultancy also continued to develop and expand markets. Total number of architecture consulting projects implemented in 2010 was over 200 projects.
Institute implemented 12 plans with the coordination of foreign consultants. This form of cooperation takes advantage of strengths of foreign consultants, cost savings for investors and more importantly, confirmed the position and prestige of the institute in the field of construction planning. In 2010 the Institute also developed the idea of planning and urban design consultancy in some urban areas.
Institute helps locals participate in the work of consultants for construction planning. To implement some regional plans, master plans, such as: construction planning of Ho Chi Minh route along Hoa Lac-Pac Po, Binh Phuoc-Ca Mau; regional planning of Phu Yen province, Kien Giang... South of Phu Yen – north of Khanh Hoa; the northern mountainous and midland.
Consulting construction master plan for: Dien Bien city, Lang Son city, Pho Noi urban area, Quang Ngai City, Rach Gia City, Hoa Binh City, Da Lat city, Nha Trang City ...
Consulting master plan and detailed plan for economic zones: Dung Quat Economic Zone, Southern east Nghe An Economic Zone, Phu Yen economic zone, Cau Treo border gate, Dong Dang border gate, Hoa Lu border gate ... . Trang An, Ninh Binh tourism area.
Adjust master plan for Phu Quoc island district, Kien Giang province; Dien Bien city; Adjust master plan and detailed plan for National University, Hanoi.
Institute was also given charge of implementing conservation planning research and promoting religious values of Hanoi ancient citadel and Co Loa citadel. Institute focused on implementing to meet the scheduled progress requirements.
Architectural design:
Prepare the total precise of state parliament; design national planning exhibition
Design the stop place 'Ho Chi Minh Mausoleum ";
Design Institute for Economic, design of the new Ministry of Justice work place. Consulting design of Phu Tho Province headquarters, the administrative center of Hue city ... Consultancy for investment projects and technical designs of construction works: senior WESTA Building, trade center and office suites 93 Lang Ha, parks and sports and cultural area of Vinh Yen city...
Consult to verify the design dossier drawings, materials testing consultants, equipment, construction quality construction projects. Consult construction design some art works: Square and the Cultural Center of Quang Tri province, do decorative plaques in Ha Long, a number of items under the International Convention Centre. Construct model for master plan research of Hanoi capital, the overall pattern Citadel of Thang Long-Ha Noi, the model area of Dien Bien city center.
Training and International Cooperation:
Training:
Complete records protected in front of state board for 01 graduate student. Working with a number of foreign and domestic universities to coordinate in training Masters and PhD in architecture and planning. Propose to coordinate in training Master degree of planning and urban management with General University KU Leuven (Belgium), University of Hong Kong.
Coordinate and organize in training certificate 4 courses of construction price valuation, 6 key construction supervision courses of civil and industrial infrastructure, a key Fostering course of broker, price valuation and real estate trading floor management.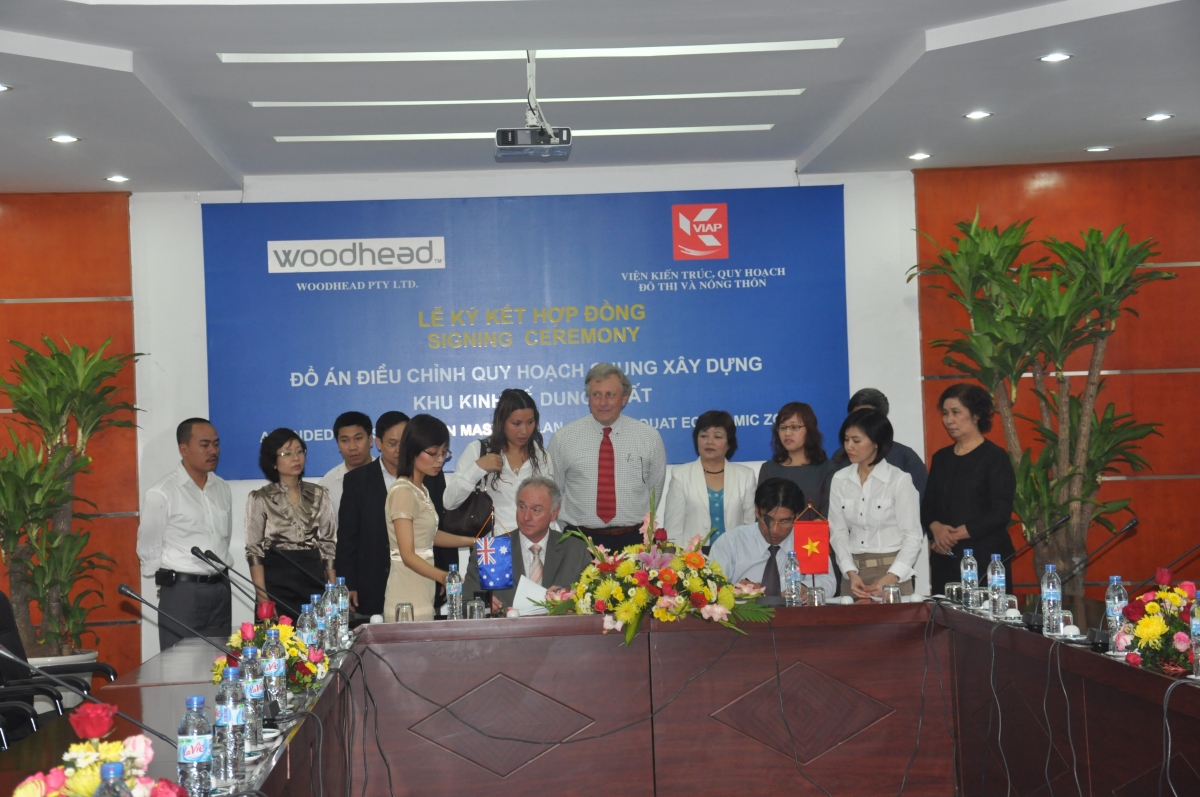 Vietnam Urban Environment Planning Program sponsored by the European Union (EU) from 2004 to 2009. In one year and a half, 11 training courses have been implemented with the participation of about 330 turns of the staff member in Mekong Delta; complete 4 sets of teaching materials, CDs.
Organize to implement technical assistance projects to build capacity for planning and urban management funded by JICA: In 2009 the Ministry approved project documents, established the Project Coordination and approved total capital. Coordinate with JICA in forming action plan program of the project in three years and detailed plans for each phase, each specific job.
Organize Institute's official delegation to attend seminars, study tours abroad, participate in training courses for foreigners in Japan, Singapore, South Korea, Thailand ....
International cooperation in the field of architectural planning studies:
- Coordinate with the joint venture PPJ (US-South Korea) to study the master planning for Hanoi up to 2030 with a vision to 2050.
- Cooperate with WATG Singapore Inc - American to adjust master plan for Phu Quoc Island, Kien Giang province.
- Cooperate with AREP (France) to research construction plan for Ha Nam Province, master plan of Dien Bien city
- Cooperate with the DDG (USA) to research master plan for Quang Ngai city, coordinate with Woodhead Pty Ltd (Australia) in implement master plan of Dung Quat economic zone.
- Cooperate with experts from France, Australia, Singapore project to conserve and restore monuments and Co Loa Citadel for the 1000th anniversary of Thang Long, Hanoi.
Organize to work and sign the memorandum of cooperation with foreign partners such as General land management and urban planning of Cambodia, the deputy chief capital Vientiane (Laos), the Institute shall planning western China, the Institute of Korean settlement, the company Kume Design Asia, KU Leuven University (Belgium) ...
Cooperative activities between the Institute with international organizations, research institutes and universities of foreign countries, is growing. Institute has partnered with many countries and many international scientific organizations and foreign countries such as the Lund University in Sweden; Standards Association of Australia, University of Construction Sophia (Bulgaria), University of Female Chieu Hoang (Japan), the University of Macrche Italia, Center for international Cooperation CECI (Canadian), the Commission President on Disabilities, research Institute of Architecture in Beijing (China), University study building Moscow (Russia), to study issues in the field of architecture and building standardization.
The projects, planning projects, the architecture of the Institute participated in competitions outside the country and won the grand prize.
The projects and works on planning:
International awards:
- 2003, Idea Contest of Thu Thiem new urban areas in 2003 - third prize;
- 2007, Idea Contest of master plans for Hiep Phuoc port urban area - Second Place; Design Ideas Competition urban centers expand existing Ho Chi Minh - Third Prize.
- 2009, Idea Contest detailed planning of new urban parks, amusement parks and science parks Gia Lam - Third Prize.
National Architecture Awards: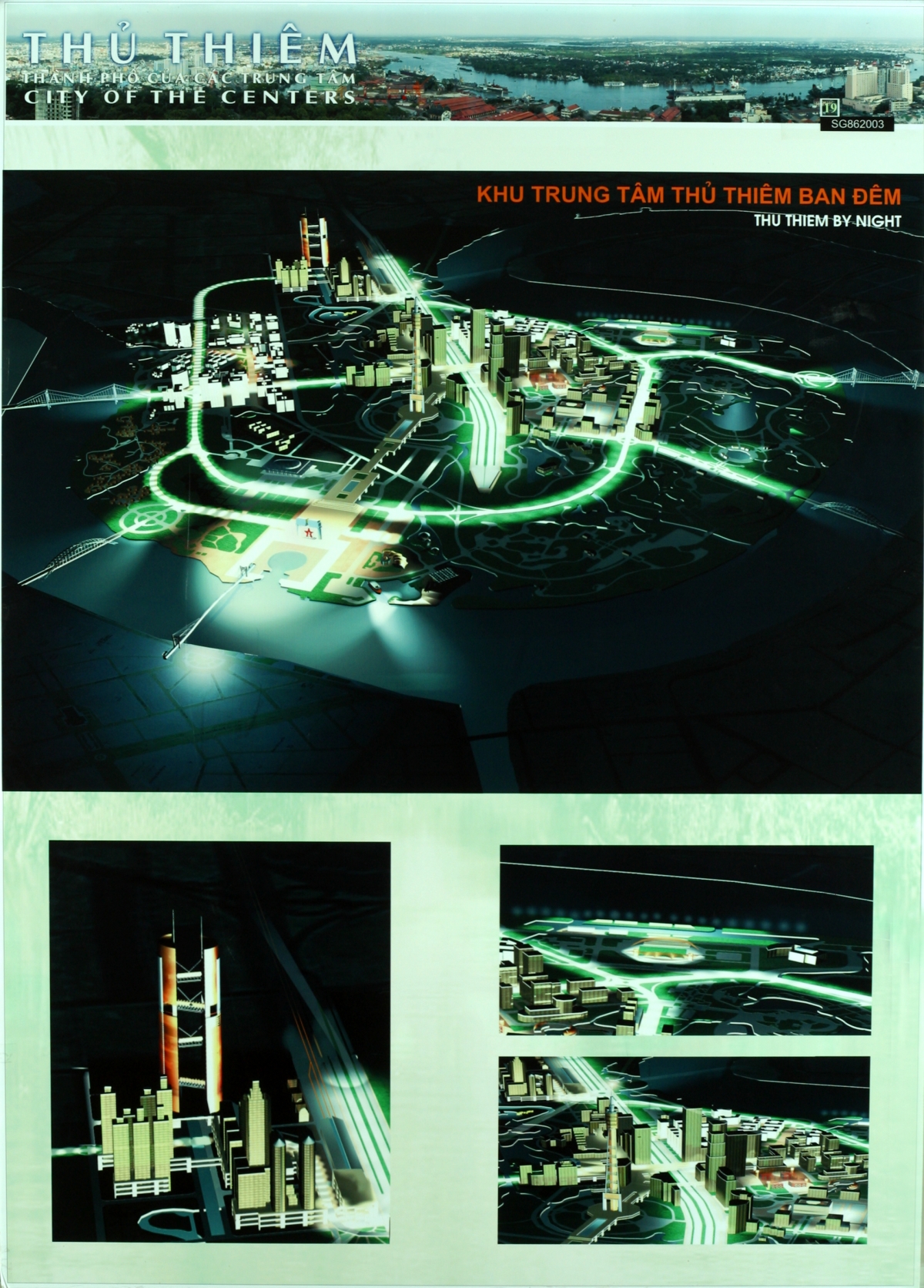 With contributions along with the development of the country's Architecture, Institute of Architecture, urban and rural planning has become the most honored names in the National Architecture Award of the year.
- in 1996, detailed planning of Quyet Mountain area, Ben Thuy, Vinh, Nghe An - Third Prize;
-1998, master plan on cultural and tourist village of the people of Vietnam - Second Place; master plan for the Dung Quat Industrial Zone - Second Place;
- 2000, detailed planning national sports Complex, Hanoi - Second Prize.
- 2002, Khoai Chau martyrs monument, Hung Yen - Third Prize;
- In 2004, detailed planning of land use in the south of city center. Van Tuong, Quang Ngai - Second Place; detailed plan along two banks of An Cuu river, Hue city - Second Place; detailed planning of Ha Long urban cultural tourism area - Third Prize; in 2004; master plan of Chu Lai Open Economic Zone, Quang Nam - Third Prize;
- Construction planning Magazine, third prize;
- in 2008, detailed planning project of Vung Ang Economic Zone - third prize
- 2010, 03 third prizes, including the construction master plan Nam Phu Yen Economic Zone to 2025; detailed plan for tourism and studio Vina Universal, Sa Huynh, Quang Ngai; detailed plan of urban center - Vung Ang economic Zone, Ha Tinh province;
- 01 consolation prizes: detailed plan for Ky Ninh resorts - Vung Ang Economic Zone, Ha Tinh province;
- Master plan for Nam Phu Yen Economic Zone to 2025, authors Nguyen Thanh Tu, Le Anh Tuan and colleagues honored to be awarded young architects by architecture associations.
IN THE PERIOD FROM 2013- UP TO NOW:
Vietnam Institute of urban and rural planning
On 9th October 2013, Vietnam Institute of Architecture, Urban and Rural Planning (VIAP) was renamed as Vietnam Institute for Urban and Rural Planning (VIUP) by Ministry of Construction in the Decision no.999/QD-BXD on the basic of re-organizing Vietnam Institute of Architecture, Urban and Rural Planning.
Renaming and restructing the institute as a national institute is a new step in organization to create highly specialized force in the fields of urban and rural development planning; urban design, landscape architecture, environment planning, urban and rural infrastructure.
In March 2016, the institute has 532 staffs including 01 Associate professor, 02 doctors, 79 masters, 383 architects, engineers and bachalors in different specialities, 68 staffs graduated from high school and college and workers. The Institute becomes the biggest institute in the country and leads at the first position in the field of planning and architecture.
In the period from 2013-2016, the institute has gained major achievements. In the field of planning, the institute has finished adjustment of construction planning of Hanoi Capital Region to 2030 and vision to 2050. Beside that, during the period 2011-2016, mong 152 projects, there are 31 ones approved by Prime Minister. In the scientific research field, VIUP has done some research on clime change, urban design, rural planning as well as published some books, guildelines aiming to put the research results into the real life such as Guildeline on urban design, Guildeline on integrating climate change considerations into urban planning, Guildeline on new rural construction planning… Some buildings designed by VIUP and participated in the architectural and planning competition have been awarded or selected to build such as planning of the New Administration Urban Area of Khanh Hoa province; planning of university urban area of Vinh Phuc; Detail Planning of Nha Trang Urban Area of Tourism – Finance – Service – Commerce; Building complex of Quang Ninh Library and Museum; Bac Ninh architecture planning exhibition hall.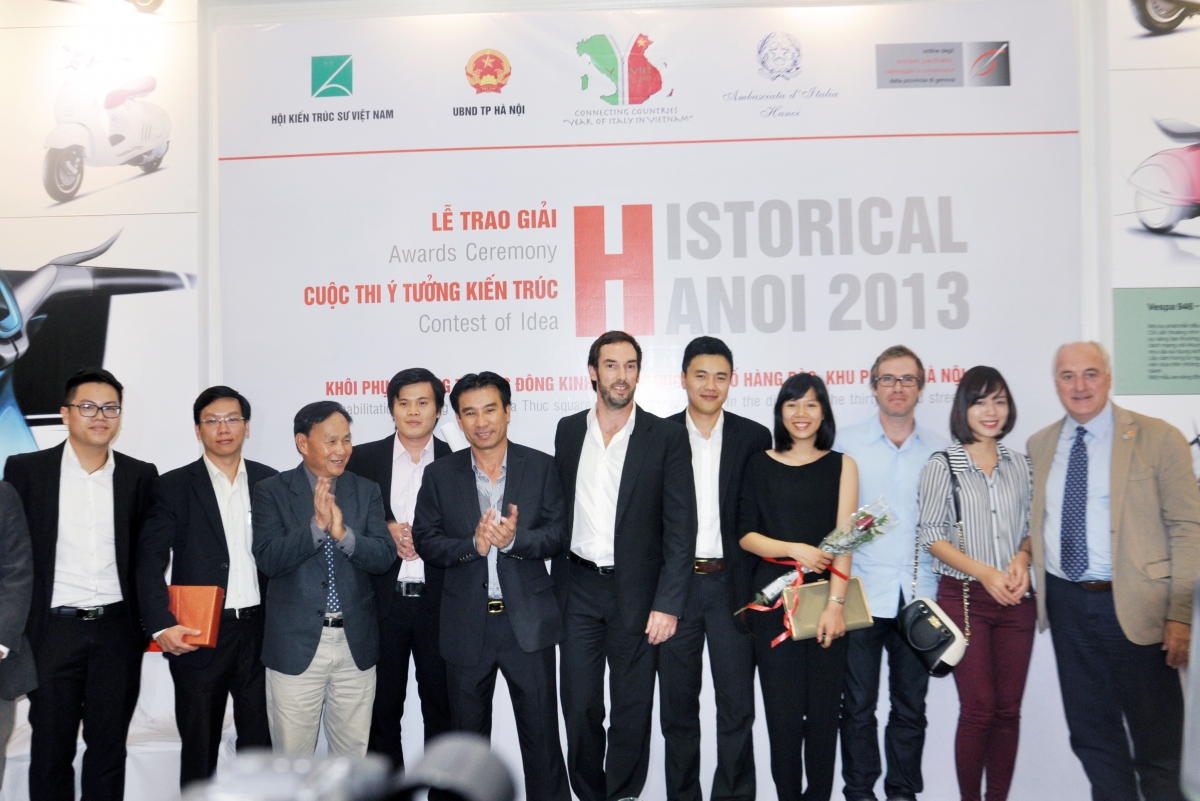 MEDALS, AWARDS:
With the enormous contribution, the Vietnam Institute of Urban and Rural Planning (VIUP) has been awarded the medals such as: a first-class Independence Medal (2011), a Second Class Independence Medal (2006), a third-class Independence Medal (2001), a first-class Labor Medal (1996), a Second Class Labor Medal (1986) and a third class Labour Medal (1982), with many orders, medals and other awards.